100 Dollar Store DIY Home Decor Ideas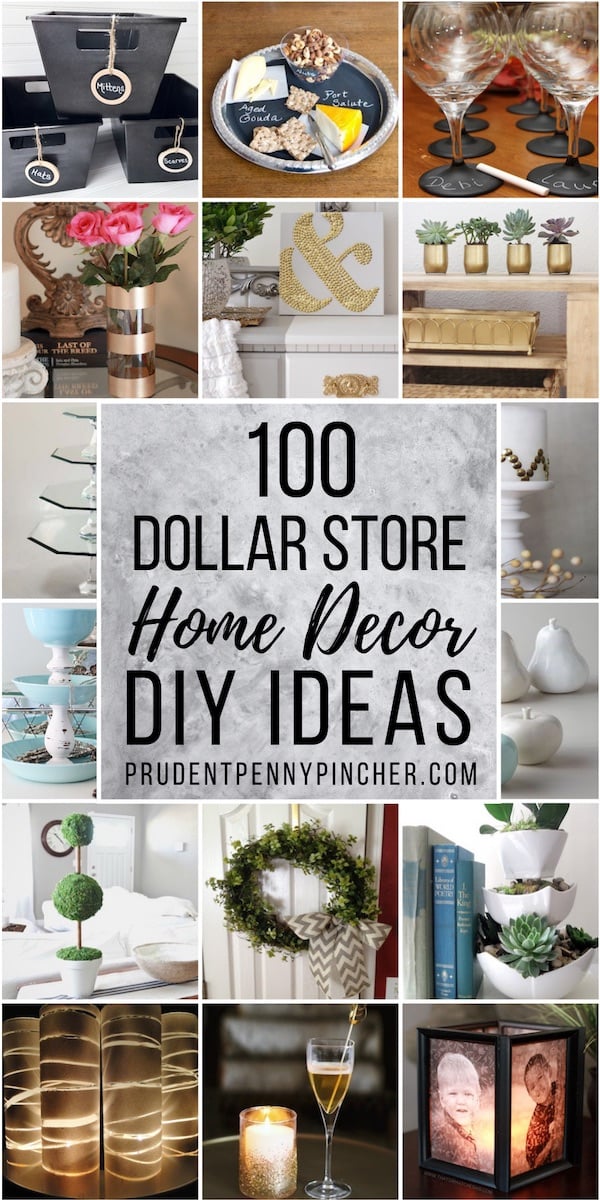 Decorate for less with these dollar store DIY home decor ideas. From centerpieces and planters to wall decor and organization ideas, there are plenty of creative and fun dollar store DIY projects to make!
Items That You Can Buy at Dollar Tree:
Candleholders &candles
Vases & jars
Dishware (cups, bowls, plates, glasses)
Mirrors
Picture frames
Storage bins
Art canvases
Crafting supplies (twine, florals, ribbons)
& Much more!
Crafting Supplies You May Need:
Scissors
Glue (E6000 glue, and/or super glue)
Tape
Ruler
Tape measure
Pencil
Marker
Vases and Jars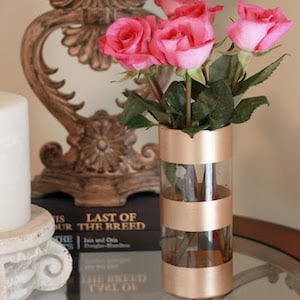 Gold Leaf Vasefrom The Creativity Exchange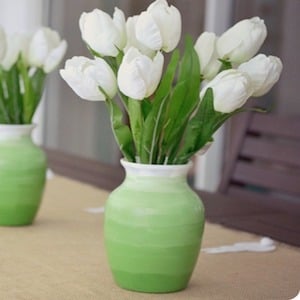 Dollar Store Ombre Vasesfrom Living Well Spending Less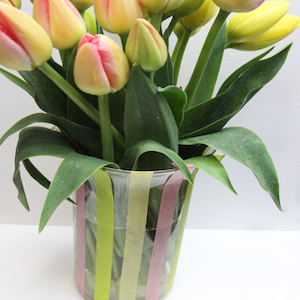 Washi Tape Tulip Vasefrom Dollar Store Crafts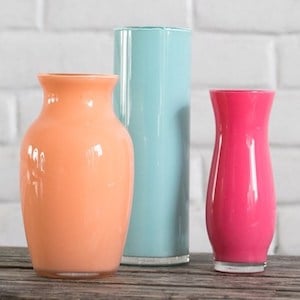 Enamel Painted Vasesfrom Sugar and Charm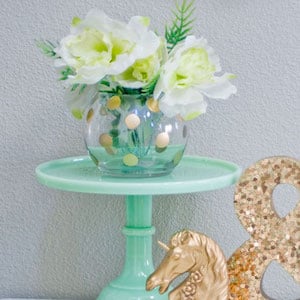 Kate Spade Rosebowlfrom Vintage Romance Style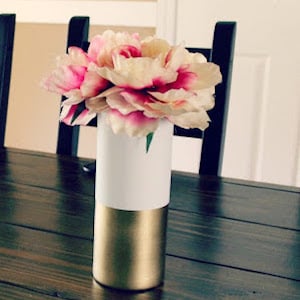 Spring Vasefrom Down Oxford Street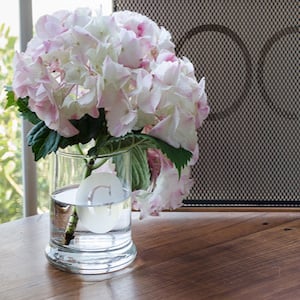 Monogrammed Chic Vasefrom Polished Habitat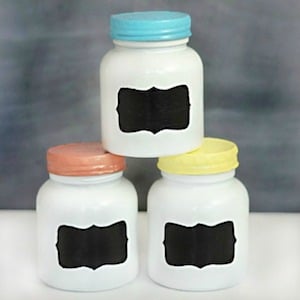 Anthropologie Inspired Spice Jarsfrom At the Picket Fence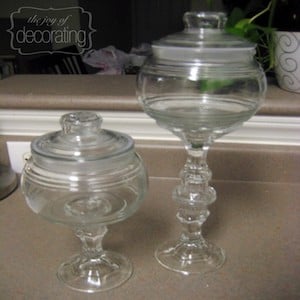 Apothecary Jarsfrom The Joy of Decorating
Candles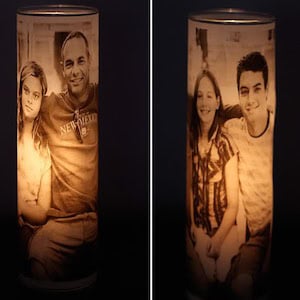 Photo Candleholderfrom The Vintage Pearl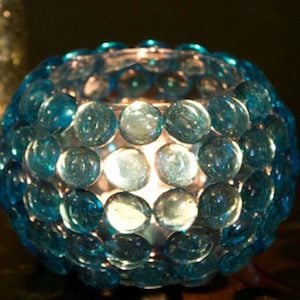 Glass Bead Candleholderfrom Mom Luck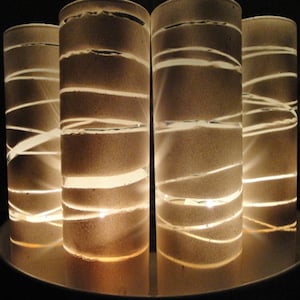 Elegant Votive Candleholdersfrom The Hyper House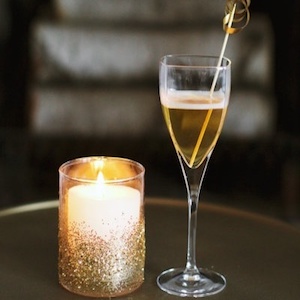 Glitter Votivefrom Julie Blanner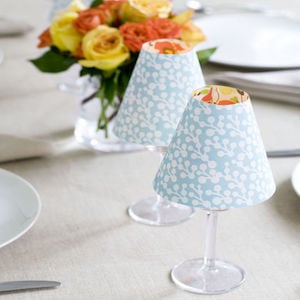 Candle Lampshadefrom Good Housekeeping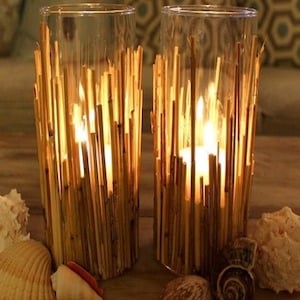 Bamboo Candlefrom Concord Cottage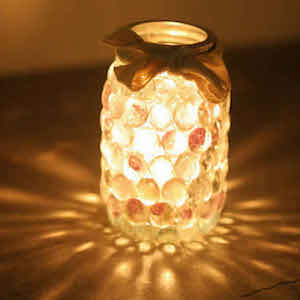 Mason JarPrism Candlefrom DIY Projects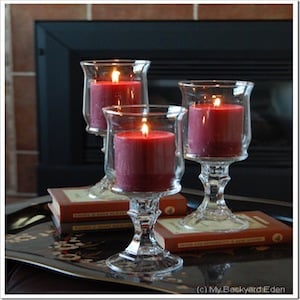 DIY Hurricane Candlefrom My Backyard Eden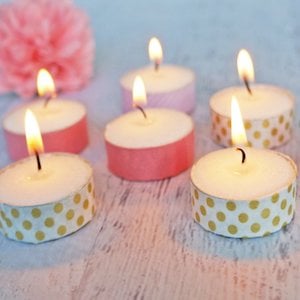 Washi Tape Tea-Light Votivesfrom Popsugar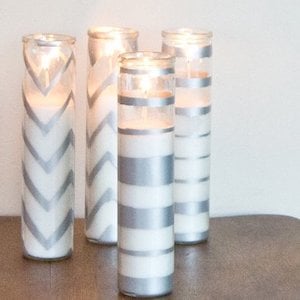 Sparkling Spray-Painted Candlesfrom Popsugar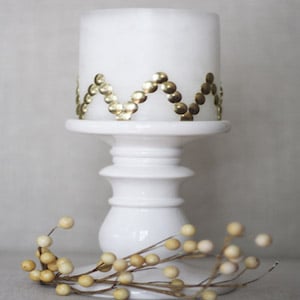 Thumbtack Patterned Candlesfrom The Blissful Bee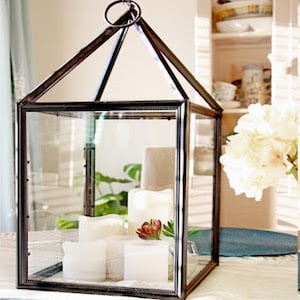 Hurricane Lanterns Out of Dollar Store Framesfrom Grosgrain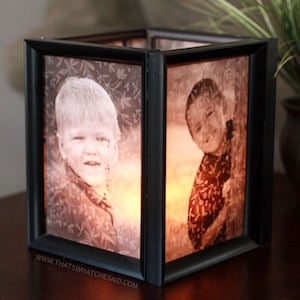 Picture Frame Luminariesfrom Thats What Che Said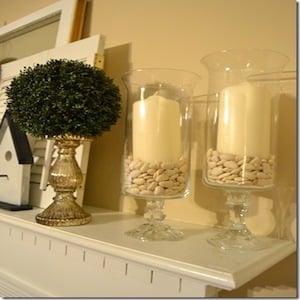 Hurricane Candlesfrom The Frugal Homemaker
Wall ArtDollar StoreDollar Store DIY Home Decor Ideas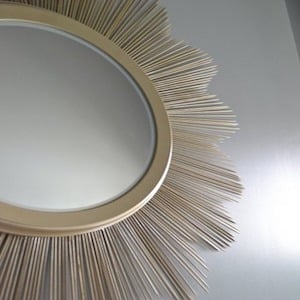 Sunburst Mirrorfrom Healthy Wealthy DIYs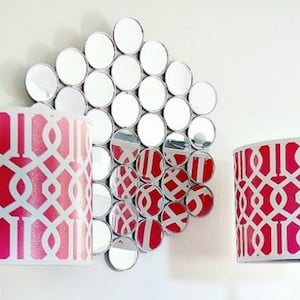 Wall Mirrorfrom Thistlewood Farms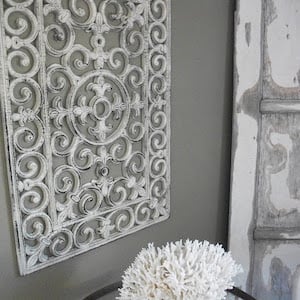 Rubber Door Mat Wall Artfrom Salvage Dior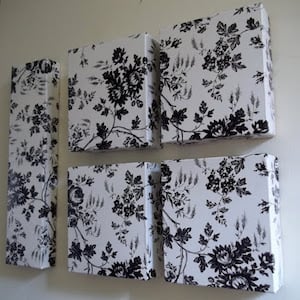 Contact Paper Wall Artfrom Ahhh Mom!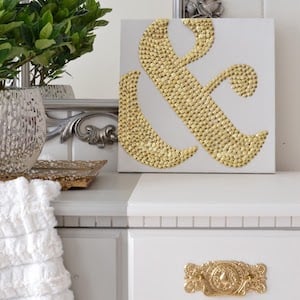 Ampersand Art Using Thumbtacksfrom Live Love DIY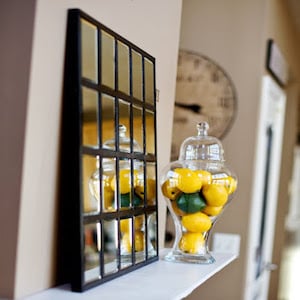 Pottery Barn Mirror Wall Artfrom I am Momma, Hear Me Roar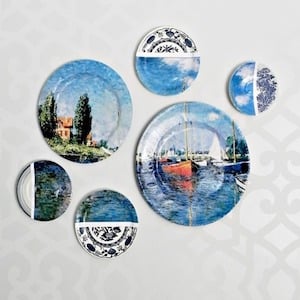 Anthropologie-Inspired Collage Art Platesfrom Mad in Crafts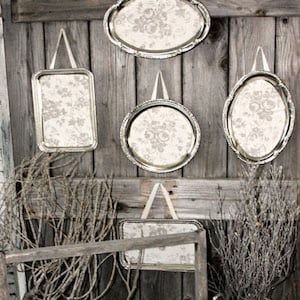 Vintage Wall Artfrom Salvage Dior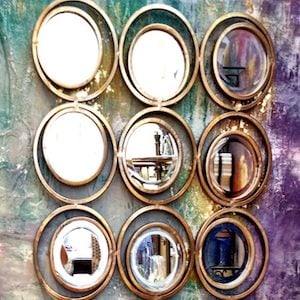 Anthropologie Inspired Circles Mirrorfrom Dollar Store Crafts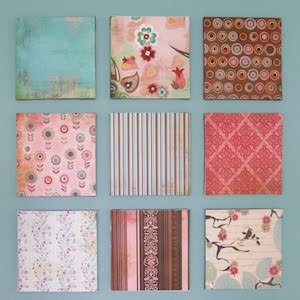 Canvas Wall Artfrom Frugal Life Project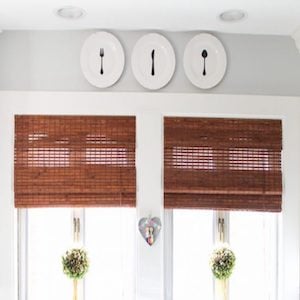 Plate Wall Artfrom Average Inspired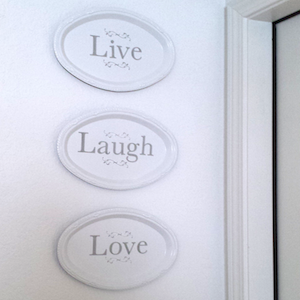 Serving Tray Wall Artfrom Our Cozy Cottage
Decorative Accents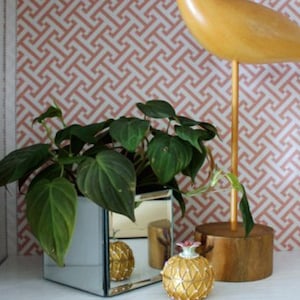 Mirror Boxfrom His Sugar Plum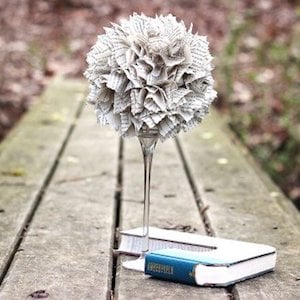 Book Topiaryfrom Sweet Makes Three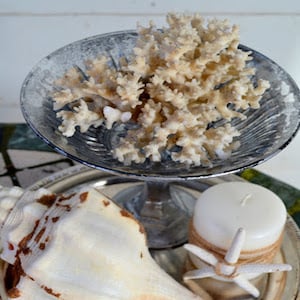 Mercury Glass Pedestalfrom Before Its News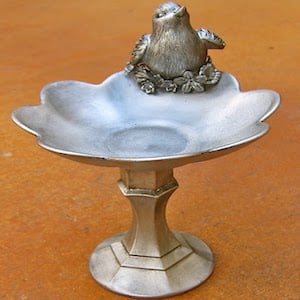 Faux Silver Birds and Flowers Pedestal Bowlfrom Morenas Corner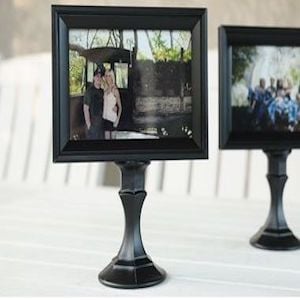 Dollar Store Picture Frame (source unknown)
frames + spray paint + glass taper candleholder
I cant find the original source with a tutorial, but its fairly straightforward to make. Just spray paint both the frame and candleholder anduse e6000 glue to attach the candleholder to the bottom of the frame.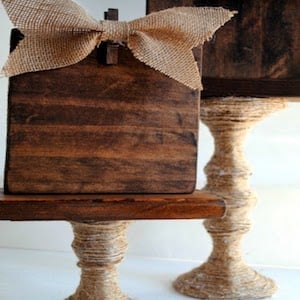 Picture Frame and Message Boardfrom Southern Color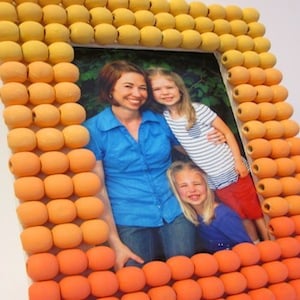 Painted Ombre Bead Framefrom Dollar Store Crafts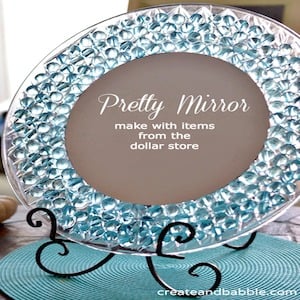 Dresser Mirrorfrom Create and Babble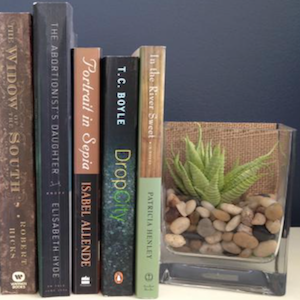 Decorative Bookendsfrom Home Accessories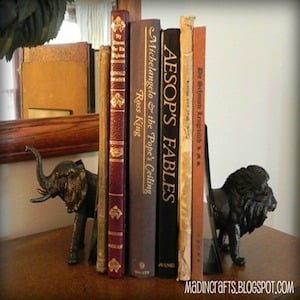 Animal Bookendsfrom Mad in Crafts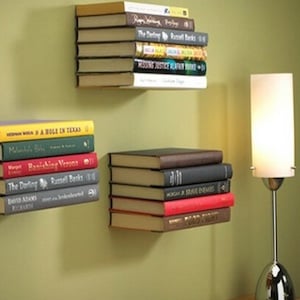 Invisible Book Shelffrom Instructables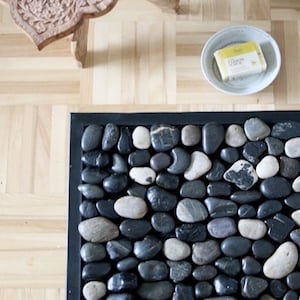 Pebble Bath Matfrom Curbly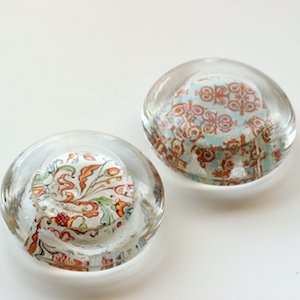 Candle Holder Paperweightsfrom Mod Podge Rocks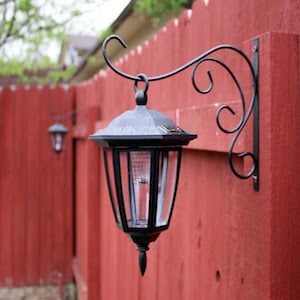 Patio Lanternsfrom Running with Scissors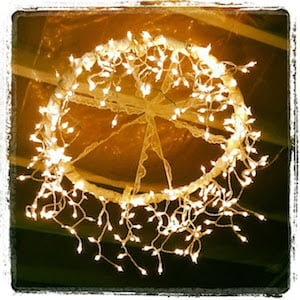 Hula Hoop Chandelierfrom Sarah on the Blog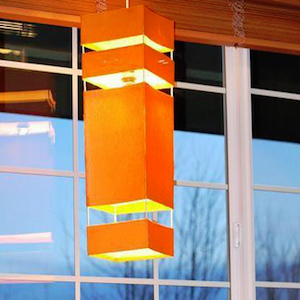 Japanese Lanternfrom Dollar Store Crafts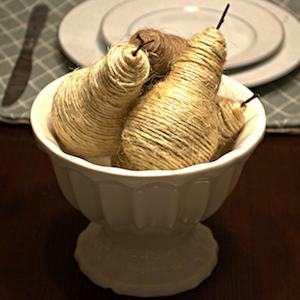 Twine Pearsfrom My Love of Style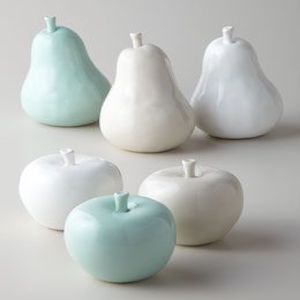 Elegant Fruit (no tutorial link)
high gloss spray paint + fake fruit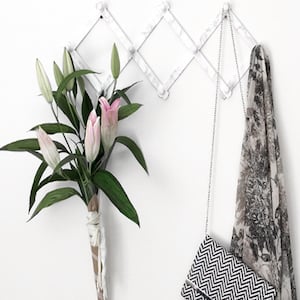 Marble Accordion Rackfrom Drawn to DIY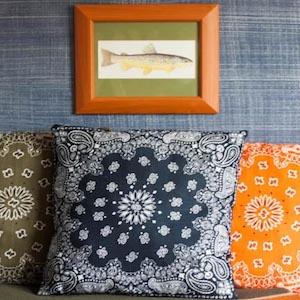 Bandana Pillowsfrom Heathered Nest
StorageDollar Store DIY Home Decor Ideas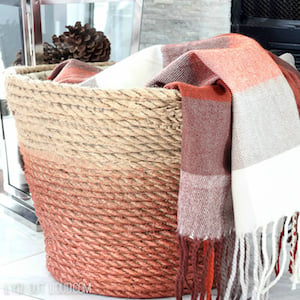 Metallic Rope Throw Basketfrom Lydi Out Loud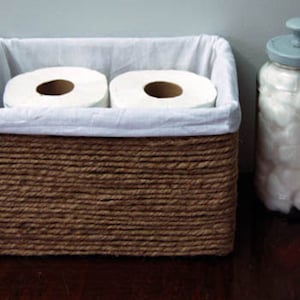 Cardboard Box Basketfrom Elizabeth Joan Designs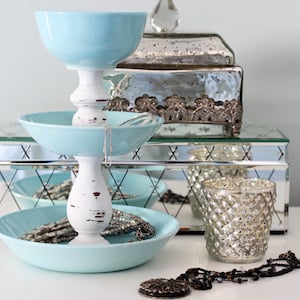 Jewelry Towerfrom Confessions of a Serial DIYer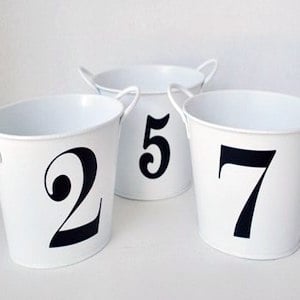 Chic Bucketsfrom Just Vintage Home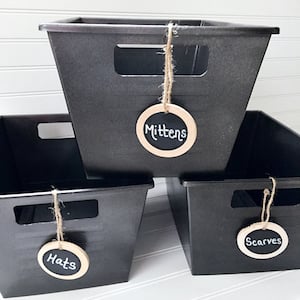 Metal Storage Binsfrom Lemons, Lavender and Laundry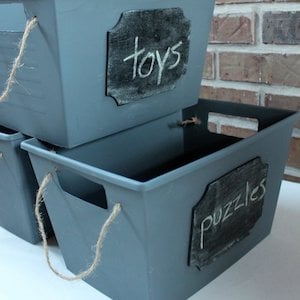 Stylish Dollar Tree Binsfrom Busy Bliss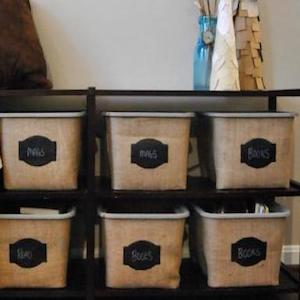 Burlap Dollar Tree Binsfrom Simple Made Pretty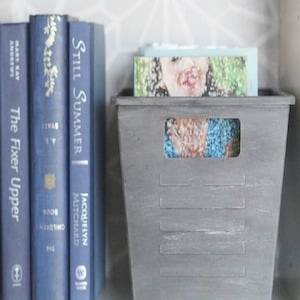 Vintage Storage Binsfrom Domestically Speaking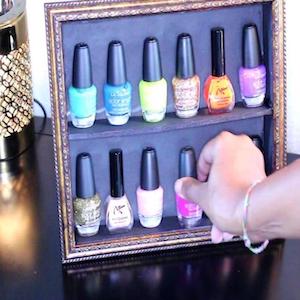 Fingernail Polish Display Standfrom Angela East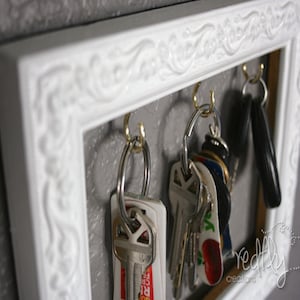 Key Framefrom Red Fly Creations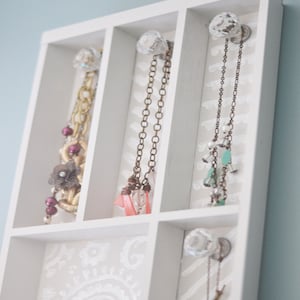 Jewelry Holder from a Cutlery Trayfrom The DIY Mommy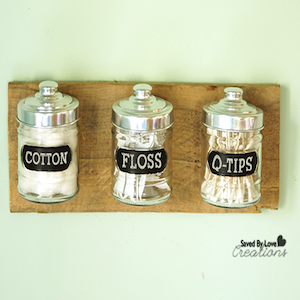 Bathroom Organizerfrom Saved by Love Creations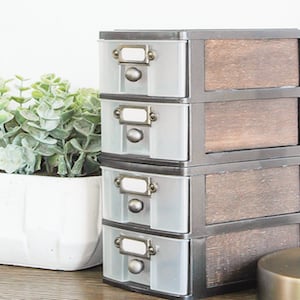 Industrial Farmhouse Storage Drawersfrom Little House of Flour
Floral Dollar Store DIY Home Decor Ideas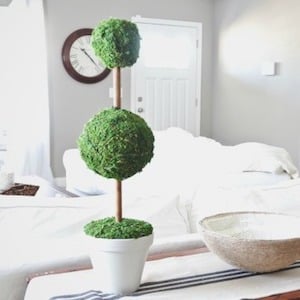 Moss Topiariesfrom Liz Marie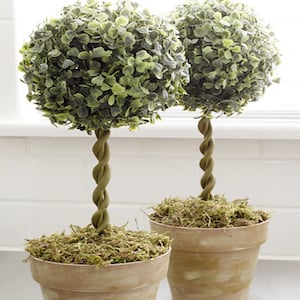 Topiary Treesfrom AKA Designs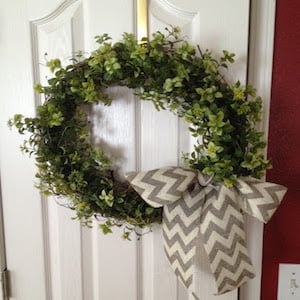 15 Minute Wreathfrom The How to Mom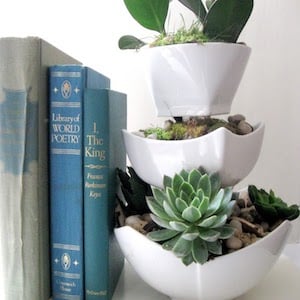 Succulent Tiered Ceramic Bowlsfrom Craftberry Bush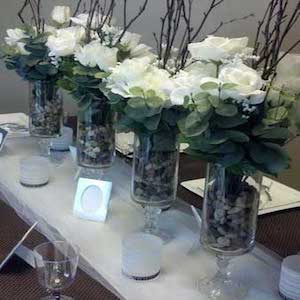 Elegant Centerpiecefrom Creative Life of a Farm Wife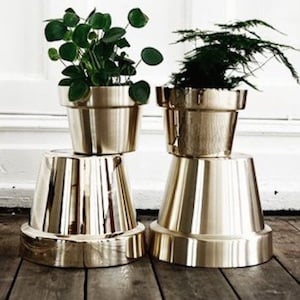 Metallic Flower Potsfrom Listotic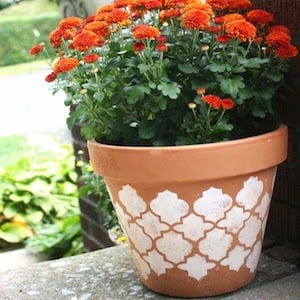 Stenciled Clay Potfrom DIY Candy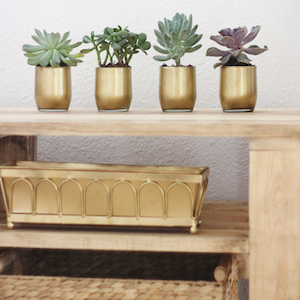 Gold Succulent Vasesfrom We Lived Happily Ever After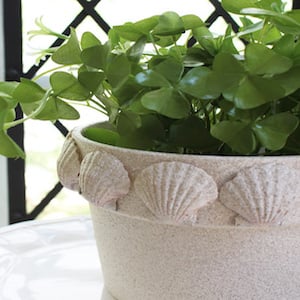 Scallop Shell Terra Cotta Potfrom Confessions of a Serial DIYer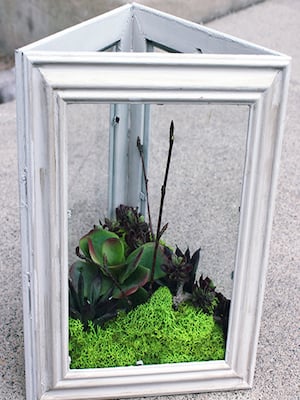 Faux Succulent Gardenfrom My Anything and Everything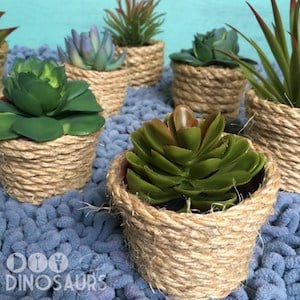 Flower Pot Makeoverfrom DIY and Dinosaur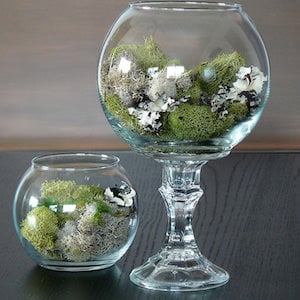 Dollar Store Terrariumsfrom The Budget Decorator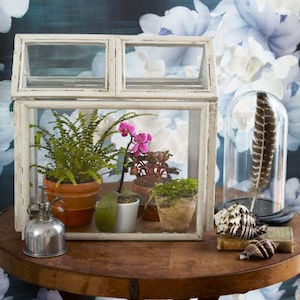 Mini-Greenhousefrom Country Living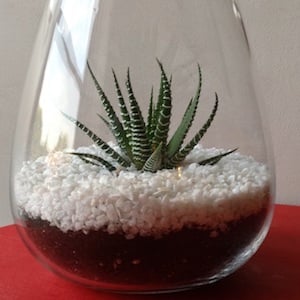 DIY Dollar Store Terrariumfrom The Devils Punch Bowl
Kitchen Dollar Store DIY Home Decor Ideas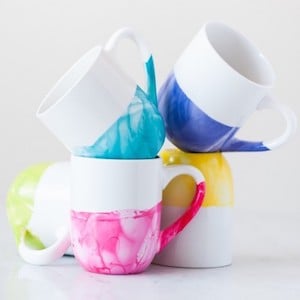 Marble Mugsfrom The Sweetest Occasion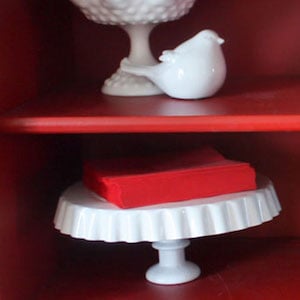 Dollar Store Cake Standfrom Chicabug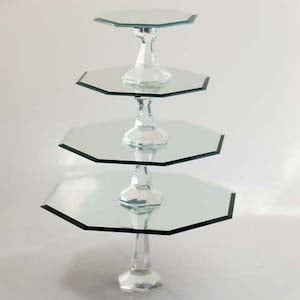 Mirrored Cake Standsfrom Tikkido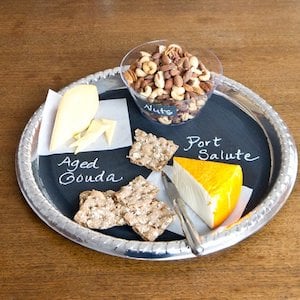 Chalkboard-Serving-Trayfrom Popsugar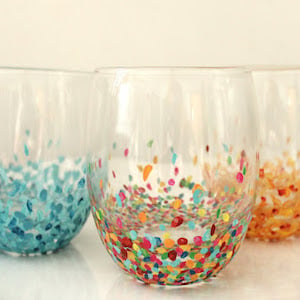 Anthropologie Confetti Tumblersfrom Radical Possibility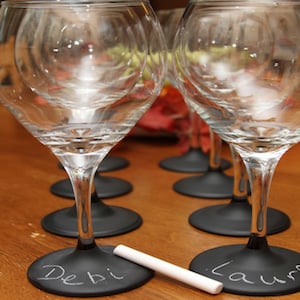 Chalkboard Wine Glasses from Just Short of Crazy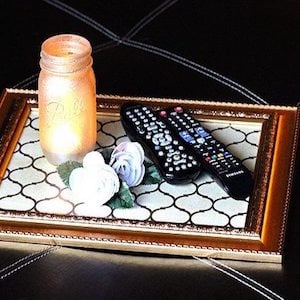 Serving Trayfrom Cutefetti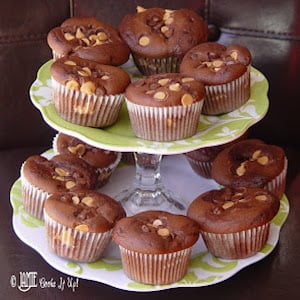 Tiered Serving Platterfrom Jamie Cooks It Up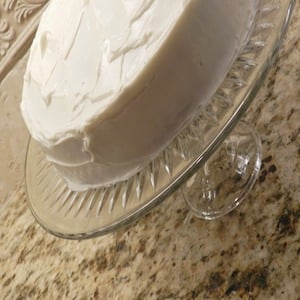 Dollar Store Cake Platefrom A Little Craft in Your Day
---
Related Posts: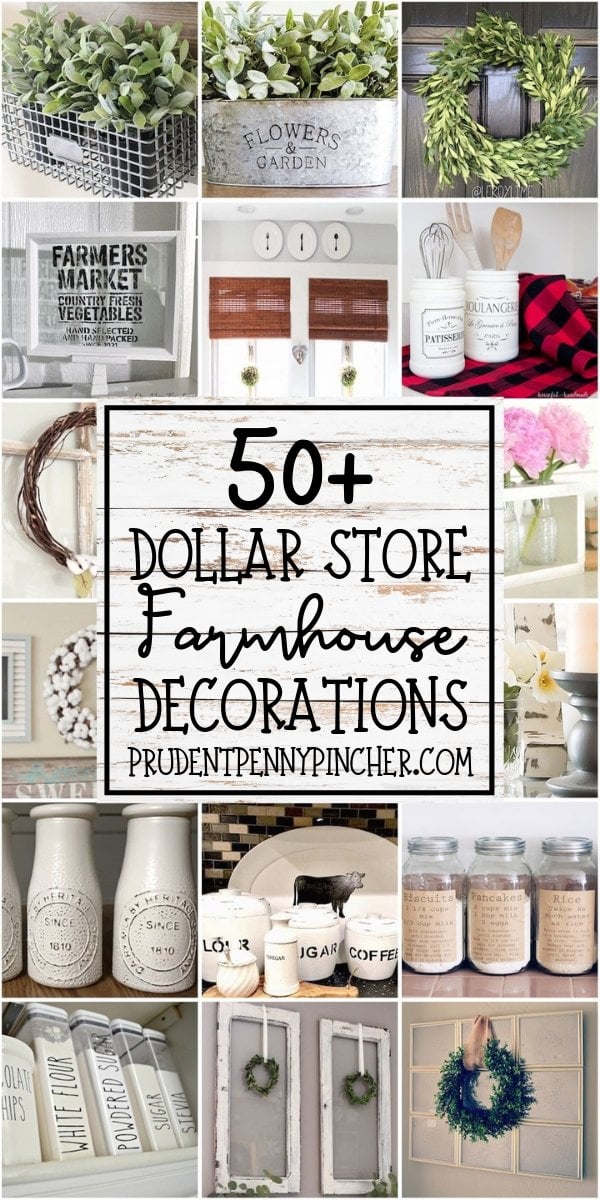 50 DIY Dollar Store Farmhouse Decorations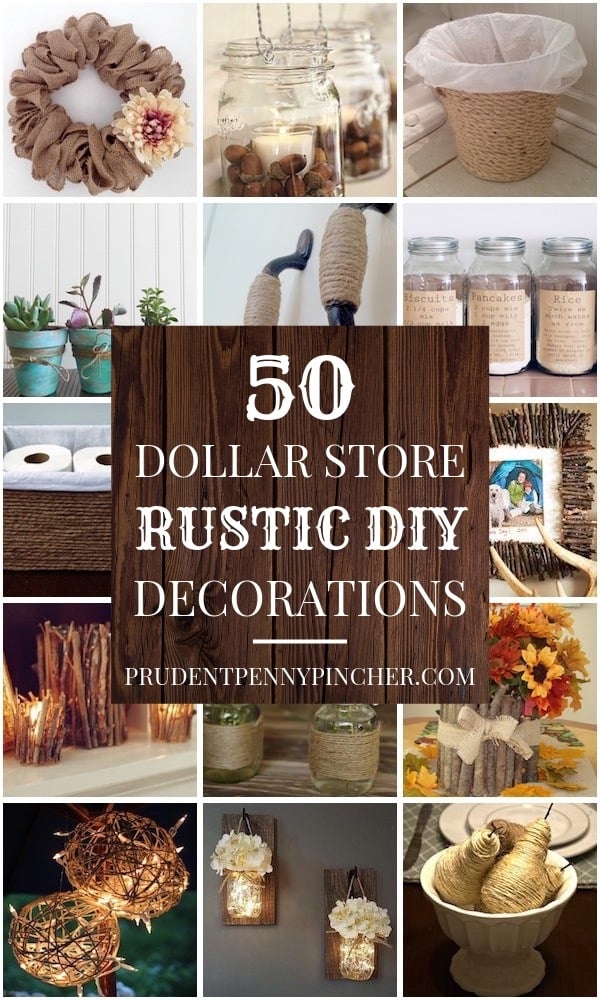 50 Dollar Store DIY Rustic Decorations
The post 100 Dollar Store DIY Home Decor Ideas appeared first on Prudent Penny Pincher.