How to Make an Easy Flower Ring
Here's how to make an easy and cute flower ring out of lucite beads. Put it all together with some hot glue, and you have beautiful DIY jewelry that you made! If you make a purchase using the affiliate links included, we may earn a commission.
Making handmade jewelry is a favorite craft of mine.
There is nothing like adding my own style and personality to my own jewelry.
Today we are going to be making a beautiful statement ring that is seriously so easy to make. In less than 5 minutes, you'll be wearing your new ring.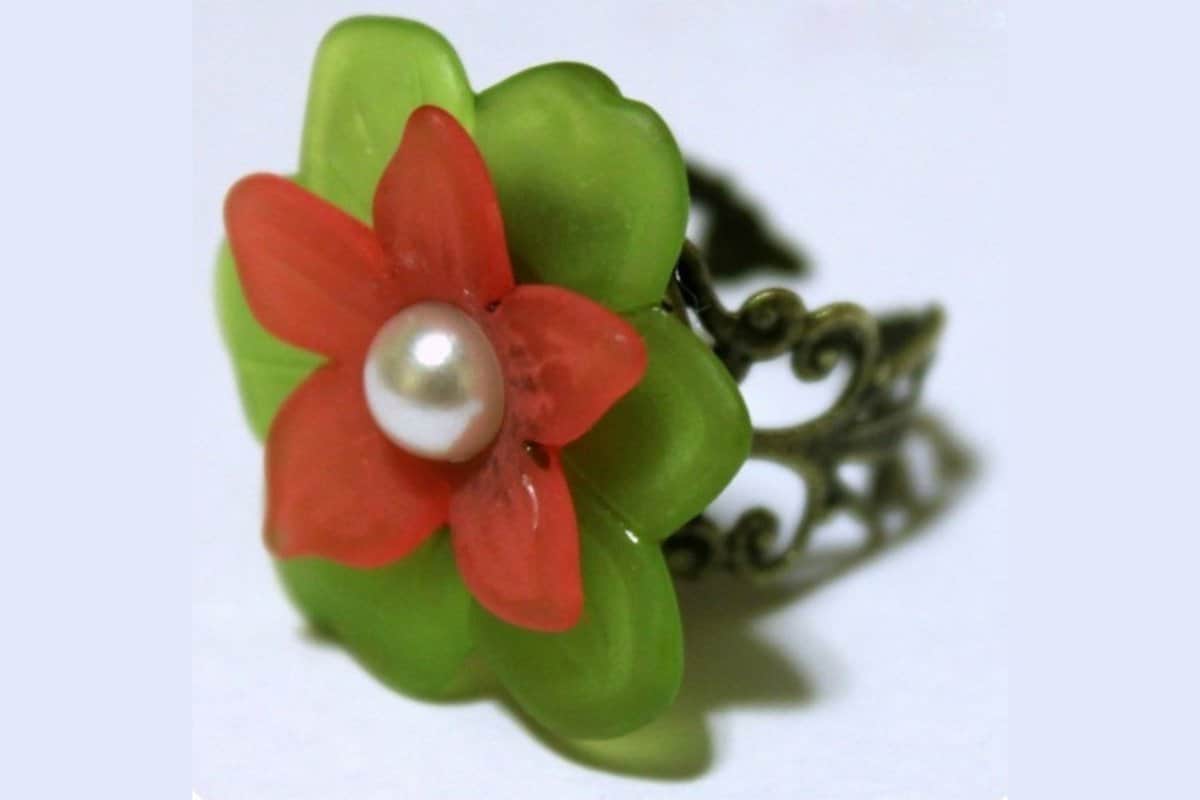 Supplies You'll Need to Create this Project:
There are several different colors of ring blanks and flower shape beads that you can use to make a similar ring, these are just what I used.
Instructions:
The package of beads I purchased came with lots of different color variations of beads, so first I played around with layering the beads. I wanted to find a color combination that I liked.
I chose the Green and Pink Flower beads because they stack nicely inside each other and I love their color!
Our Jewelry Making Essentials List:
Follow The Crafty Blog Stalker
The post How to Make an Easy Flower Ring appeared first on The Crafty Blog Stalker.