Who is Chew La La, the Hot & Spicy Fest Mascot?
The Beijinger's Hot & Spicy Fest is back this April with a new star of the show – Chew La La the Chinese tree shrew!
So why a tree shrew? Put simply, they're little mouse-like critters whowith pointier snouts and eerily human-like ears (possibly due to the fact they're more closely related to primates than rodents) who can count themselves as the only mammals besides us humans who seek out spicy things to eat.
Scientists have found that Chinese tree shrews have mutated taste receptors that makes them less suceptible to capsaicin, the compound that gives chili peppers their spiciness.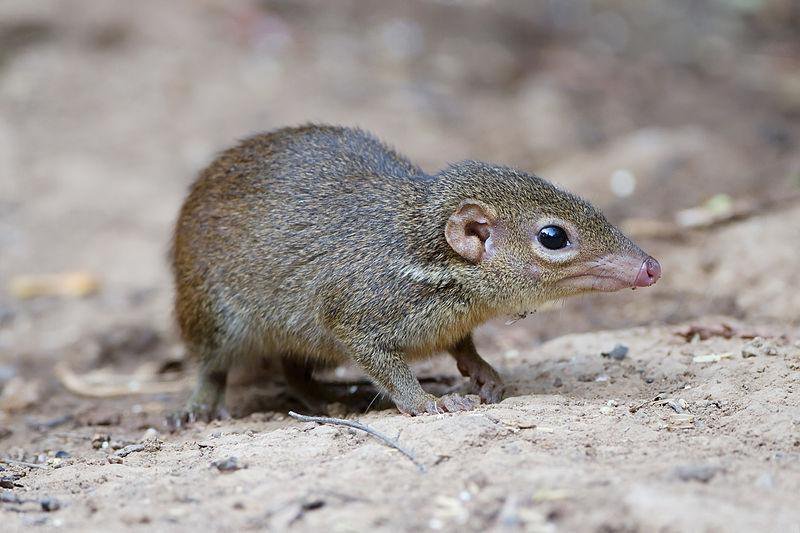 And while tree shrews might not be out there hosting a tree shrew equivalent of Hot Ones -- researchers have found the animals mainly consume a non-pepper plant found in their environment that contains capsaicin -- though they're also perfectly fine with eating a chili or two when presented with one.
Thus, it was only natural we decided to make Chew La La the mascot for our annual Spicy Fest – they're a critter who loves spicy food as much as we do! But their origin story is a bit of a mystery.
That's where you come in – we're looking for your most imaginative take on how Chew La La wound up in Beijing, learned Mandarin, and found out about Spicy Fest. 
Not sure where to begin? There's AI for that! We encourage everyone who takes part to give ChatGPT a try for story ideas and see where the decidedly random plotlines it generates will take you.
Whoever writes the best story has the chance to win a pack of five tickets to Hot & Spicy Fest, which can be used anytime for the duration of the festival from Apr 14-16. Plus, your story will be shared with all Beijinger readers and be made Chew La La canon, as it were.
Below is an example of a story about Chew La La generated with ChatGPT. Can you do one better?
"Chew La La was a Chinese tree shrew who loved craft beer and spicy lamb kebabs. He wanted to be a standup comedian and hitchhiked to Beijing.
He met a monk, a rock band, and a panda on his way. He also tried different kinds of beer and spicy food.
He reached Beijing and signed up for an open mic night, but his jokes fell flat and he was booed by the audience. He felt humiliated and gave up on his dream. He found a job as a Meituan delivery driver.
One day, he delivered food to a hot and spicy festival. He was curious and checked it out. It was a celebration of all things spicy.
He joined the spiciest beer challenge and won it. He drank ten glasses of beer with ghost peppers, Carolina reapers, and scorpion peppers.
The crowd cheered for him. He felt proud and happy. He ran into a cute girl there who smiled at him and said 'Wow! You're amazing!'
He smiled back at her and said 'It's easy when you love spicy food and craft beer.'
They introduced themselves and had a lot in common. They hung out together at the festival and tried more spicy stuff. They had fun and felt a connection.
They exchanged phone numbers and agreed to see each other again.
The next day, he got a phone call from the festival organizer. He offered him a job as the mascot for the festival. He said he would pay him well and give him free spicy food and drinks.
Chew La La accepted it happily. His dream had come true.
He became a star at the festival.
He also ended up dating the cute girl from the festival.
He was happy in Beijing.
He thanked fate."
Deadline for submissions is next Monday, Mar 20, at noon. Word limit is 350 words. All submissions can be sent to editor@thebeijinger.com
READ: Save the Date! Hot and Spicy Festival 2023 is Heating Things Up Apr 14-16
Images: Wikicommons, The Beijingers